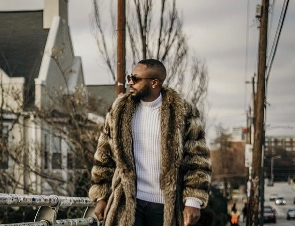 Controversial blogger Tunde Ednut has returned to Instagram after his account was suspended following some infringement of the platform's policy.
The incident which occurred about four weeks ago cost the blogger a huge following on the social media app.

This brought about mixed reactions from fans and celebrities with some happy about his downfall.

However, on Sunday, January 10, Tunde Ednut created a new Instagram account hitting 500,000 followers in four hours.

Several celebrities took to social media to express their excitement and support for the comeback of the former singer cum blogger.
To celebrate his return, the blogger posted a photo with the caption "THE KING IS BACK @Kingtundeednut".

He has also promised to gift fans one million naira and a car.